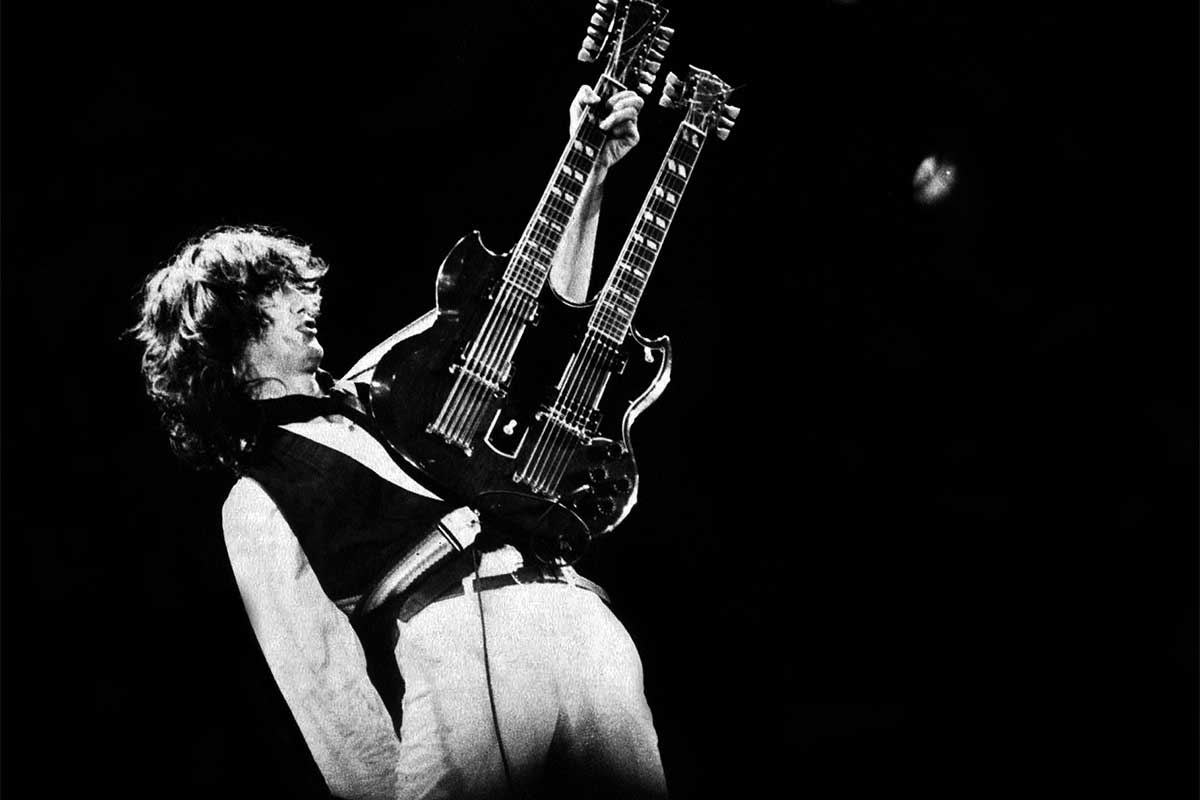 January 9, 1984 – Van Halen release their sixth studio album 1984. With the songs "Jump," "Panama," "Hot For Teacher" and "I'll Wait," the album goes on to sell over 10 million copies.
January 9, 2005 – Mötley Crüe's Vince Neil marries his girlfriend Lia Gerardini in Las Vegas. It's Neil's fourth marriage, and buddy MC Hammer performs the ceremony. The couple separate in 2010.
January 9, 2007 – At the Macworld Expo in San Francisco, Steve Jobs introduces Apple's latest invention: the iPhone. He is joined by John Mayer, a hardcore Apple devotee who scores one of the first iPhones. One million phones are sold in the first 75 days at a list price of $599.
Classic Rock Birthdays
January 9, 1944 – Jimmy Page, guitar (The Yardbirds, Led Zeppelin, The Firm, Coverdale•Page)
January 9, 1957 – Phil Lewis, vocals (L.A. Guns)
January 9, 1967 – Dave Matthews, guitar, vocals (Dave Matthews Band)
January 9, 1950 – David Johansen (aka Buster Poindexter), vocals (The New York Dolls)
January 9, 1963 – Eric Erlandson, guitar (Hole)
January 9, 1967 – Steve Harwell, vocals (Smash Mouth)
January 9, 1948 – Cassie Gaines, vocals (Lynyrd Skynyrd) (d. 1977)
January 9, 1941 – Joan Baez, vocals, guitar
January 9, 1948 – Paul King, guitar, vocals (Mungo Jerry)
10 Rock Albums You Need to Hear from Beginning to End
Advertisement
The post CDJ Today: January 9 in Classic Rock appeared first on Classics Du Jour.